The title of this post is the title of the picture you can see below. It is one of the first of a series of pictures exploring the power of HOCA library and its philosophy. Different levels of interpretation can be used to understand the picture. At a macro level Da Vinci is showing us his enigmatic Mona Lisa at a micro level Wiener is playing with cellular automata viewing them as a multi-agent system. Agents move on the picture and through a multitude of local interactions transform it into a new picture as much enigmatic as the original one.
At this point many questions arise and the very first one call for an explanation of the duality of the behaviors observed.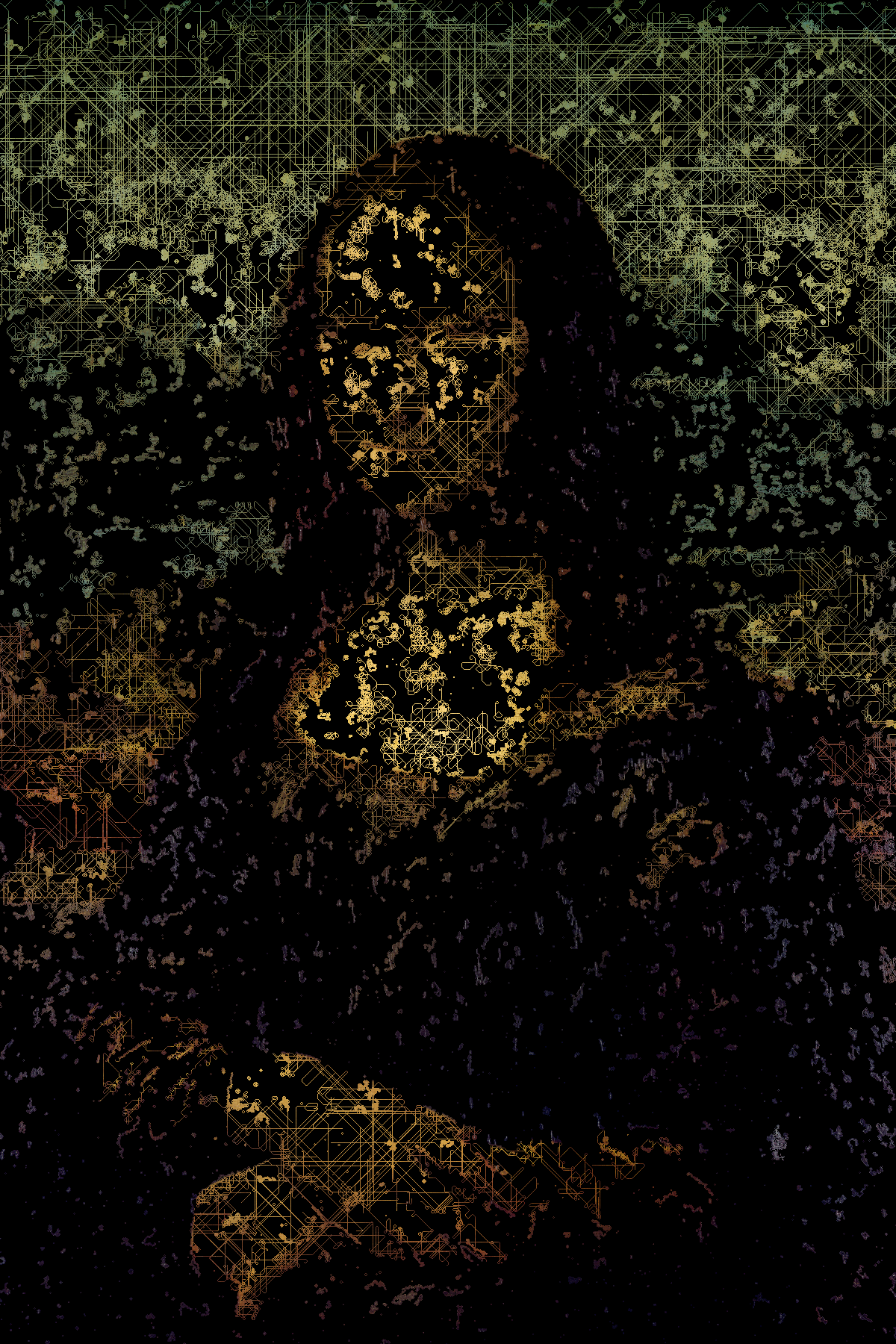 With this picture we participated to the exhibition Paradoxes which took place between October 17th and November 8th 2020 in Vallauris. For the occasion we wrote some presentation text which can be found here (in French).